01 May 2017
UPDATED SENIOR LEADERSHIP TEAM WILL USHER RAPID GROWTH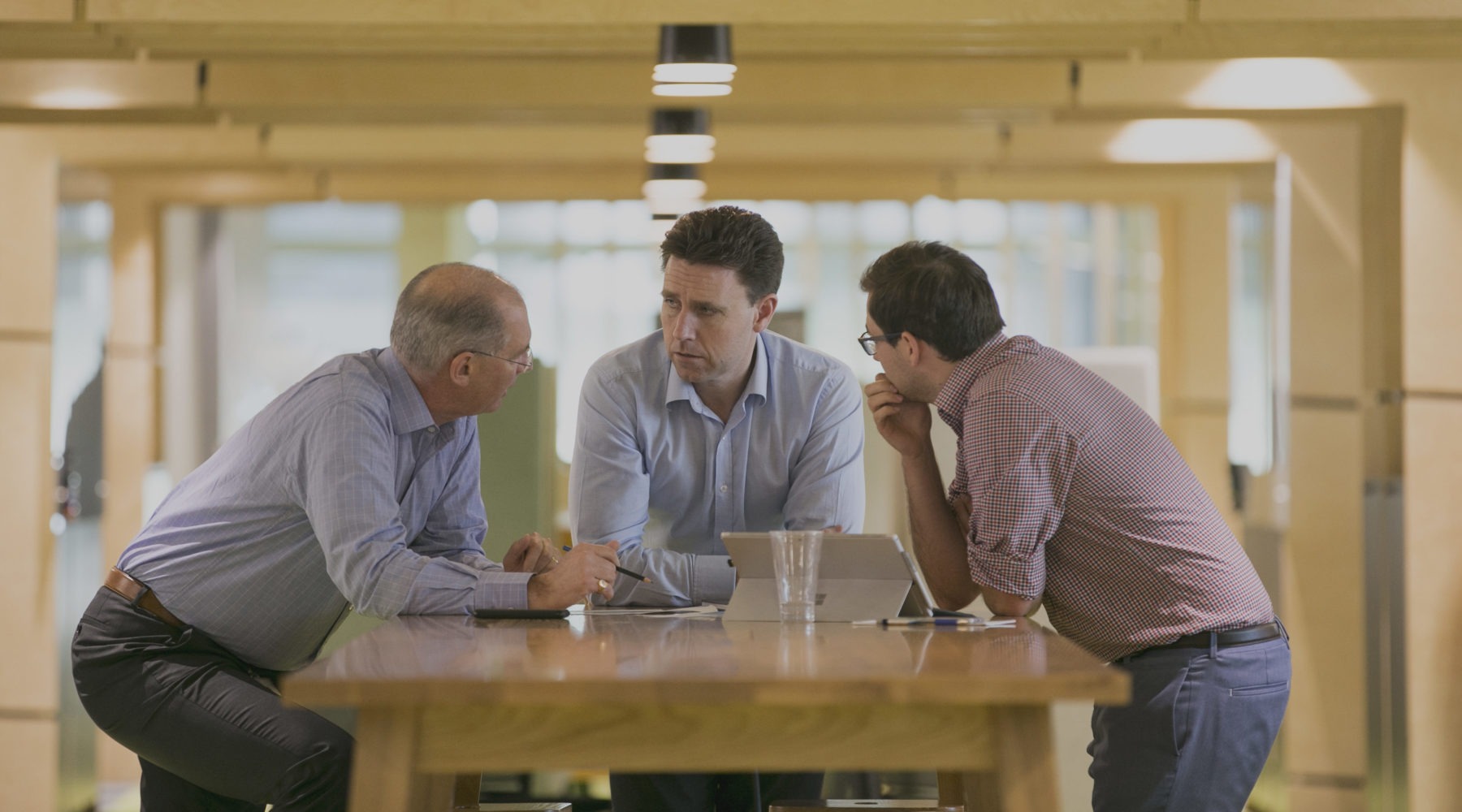 Synlait Milk's (NZX: SML; ASX: SM1) Senior Leadership Team has been updated with the addition of a General Manager, Strategic Projects role and two further appointments.
"We're anticipating a rapid pace of growth in the coming years as we pursue profitable new opportunities to make the most from milk. This requires us to continue developing our team and people at all levels," said John Penno, Managing Director and CEO.
"I'm building on the strong Senior Leadership Team structure we already have in place by adding the role of General Manager, Strategic Projects. As we consider projects likely to arise in the context of new opportunities, we need senior leadership in this space to deliver timely capability."
Matthew Foster will take on the newly created role, while Rob Stowell has been appointed to the position of General Manager, Supply Chain.
"Matthew's international experience in the dairy industry has seen him operate in this area before, and given his extensive knowledge of our business, he is a great fit for the new position."
"Rob has grown alongside our business as one of the first to join in 2007. The opportunity for him to lead a key part of our Operations team will be a challenge he'll revel in and his experience leading our planning functions has given him the requisite exposure to jump right in," said Mr Penno.
Daniel Burdett has been appointed to the position of General Manager, Quality, having acted in the role for the past six months.
The General Manager, Quality is responsible for ensuring the right food safety and product systems are in place throughout the business.
Mr Burdett has been in senior Quality roles since joining Synlait in May 2016. Prior to that he held senior food safety, regulatory and quality roles with Nestle and Treasury Wine Estates.
"Daniel has demonstrated his ability to step up and lead one of the most complicated areas of our business. We take food safety and product systems extremely seriously and in this role Daniel will make sure the quality of our products continues to meet the high standards set by us, our customers and authorities," said Mr Penno.
"The Senior Leadership Team will continue to evolve based on the needs of our business. I've made several significant appointments in the past six months, and look forward to completing the team when we appoint a General Manager, Manufacturing, in due course," added Mr Penno.
ENDS
For more information about Synlait, visit www.synlait.com or contact:
Dan Walraven
Communications Manager, Synlait Milk
P:  +64 27 836 7532
E: daniel.walraven@synlait.com