2000
The Synlait dream begins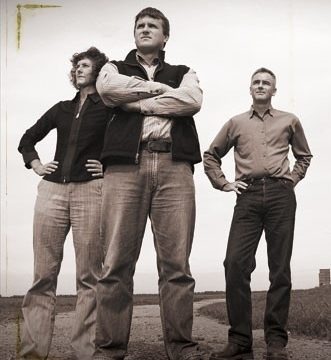 Dairy farmers and entrepreneurs Ben Dingle, Juliet Maclean and Dr John Penno purchased Robindale Dairy Farm in Canterbury.
2005
Synlait is formed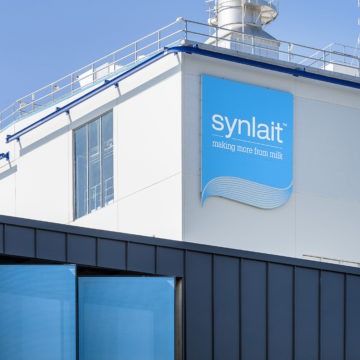 Synlait Milk launched. The name Synlait was derived from the words 'synergy' and 'lait' (French for milk).
2007
The Synlait Dunsandel dreams begins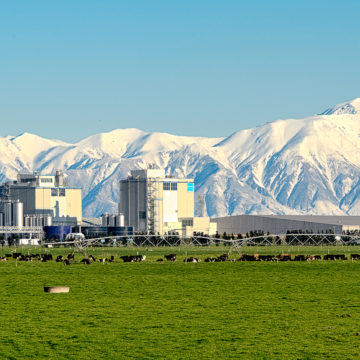 Synlait Milk entered an agreement to deliver all milk collected to Westland Milk Products during construction of Dryer 1.
2008
First milk processed at Synlait Dunsandel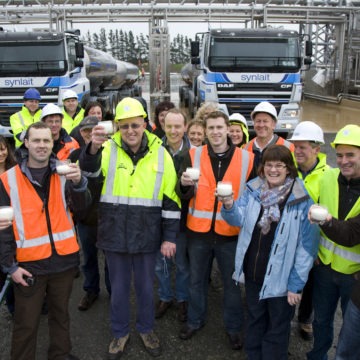 In June Synlait Dunsandel received its first milk from third-party farmer suppliers.
The first milk was processed on 8 August 2008 at the new Dunsandel manufacturing plant.
Dryer 1 was commissioned in August and the Anhydrous Milk Fat facility was commissioned in September.
2009
Development continues at Synlait Dunsandel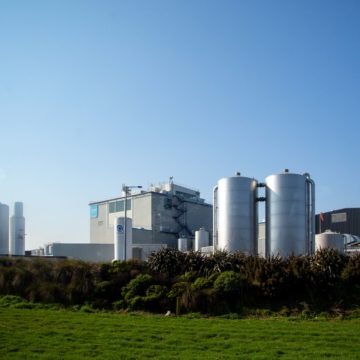 The special milks spray dryer was commissioned in August.
2010
Bright Dairy joins the Synlait family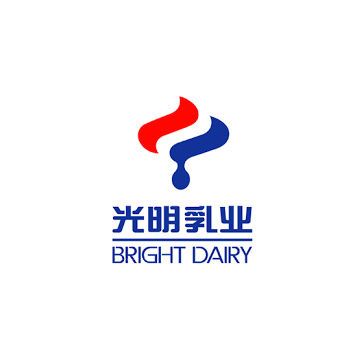 Bright Dairy invested capital in Synlait Milk and became a 51% shareholder in November.
Synlait Milk commenced construction of Dryer 2, a sophisticated purpose-built infant formula facility.
2011
First milk processed in Synlait's Dunsandel's infant formula facility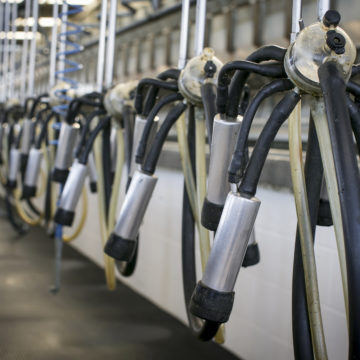 On 15 September the first milk was processed in Synlait Dunsandel's infant formula facility.
Dryer 2 is commissioned. Synlait Milk has the capability to manufacture infant formula and nutritional products to unique customer specifications.
2012
Supply agreement signed with the A2 Corporation Limited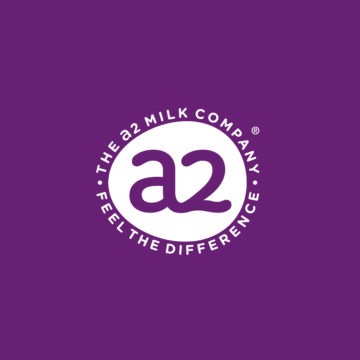 In March, an agreement was signed with A2 Corporation Limited (later known as The a2 Milk Company™ Limited) for Synlait Milk to process and supply The a2 Milk Company™ Limited's a2 Platinum® infant formula.
2013
A big year for Synlait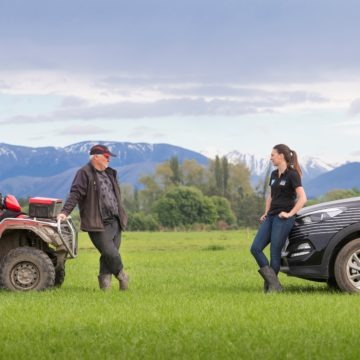 In April, Synlait Milk launched its internationally accredited ISO/IEC 17065 dairy farm assurance programme, Lead With Pride™, which recognises and financially rewards farmer suppliers who achieve dairy farming best practice.
On 23 July Synlait Milk Limited listed on NZX, New Zealand's Exchange.
2014
New facilities come on-line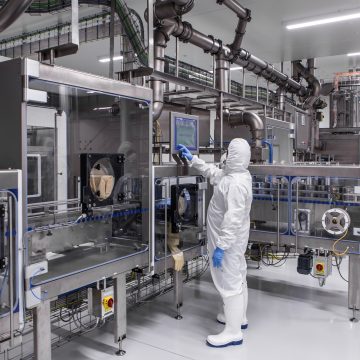 At Synlait Dunsandel, the Lactoferrin extraction and purification facility was commissioned in April and the blending and consumer packing facility in July. Also, in July, Dry Store 3 was completed.
2015
Synlait Dunsandel upgrades continue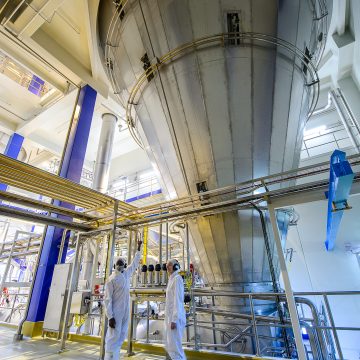 Dryer 3, an infant formula grade spray dryer, was commissioned in September at Synlait Dunsandel.
2016
Capital raising and ASX listing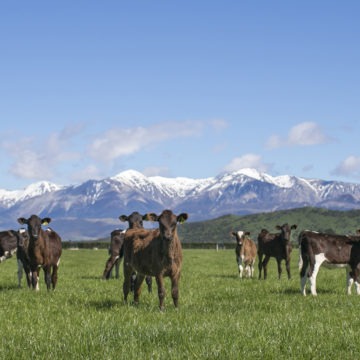 In October, Synlait Milk completed a $98 million capital raise.
Synlait Milk Limited listed on the Australian Securities Exchange (ASX) on 25 November.
2017
Focused on growth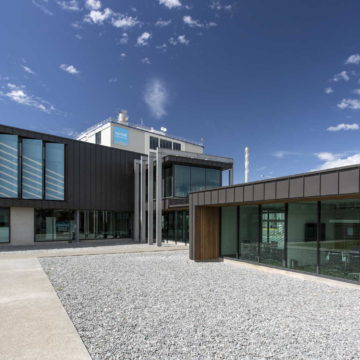 Synlait Auckland, a blending and consumer packaging facility, was commissioned in November. This was formerly the site of The New Zealand Dairy Company Limited, which Synlait Milk purchased earlier that year in May.
The Wetmix kitchen at Synlait Dunsandel was officially opened in December, doubling Synlait's infant formula powder capacity.
2018
Celebrating 10 years of operations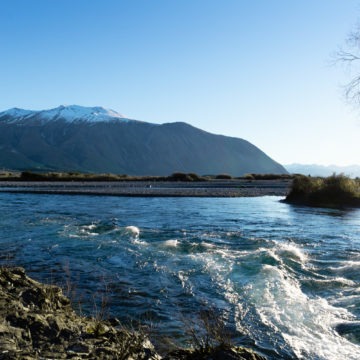 In February, Synlait announced the conditional purchase of 28 hectares of land in Pokeno, North Waikato to establish its second nutritional powder manufacturing site.
This was followed by the official opening of the Synlait Research and Development Centre in Palmerston North, a partnership with Massey University and Food HQ, in March.
In August, Dr John Penno, founder and former Managing Director stepped down from the role of CEO, and Leon Clement was appointed.
Synlait announced bold 10-year sustainability targets in September and launched a new corporate brand identity and purpose 'Doing Milk Differently For A Healthier World' in November.
Construction of the Advanced Liquid Dairy Packaging Facility commenced at Synlait Dunsandel.
2019
Synlait continues to grow and grow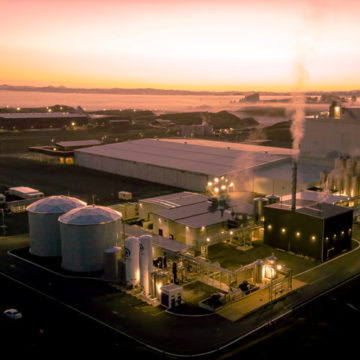 New Zealand's first large-scale electrode boiler was commissioned at Synlait Dunsandel in March. This was a significant social and environmental performance milestone for Synlait Milk.
Synlait Milk started suppling fresh liquid milk and cream to Foodstuffs South Island in April from its newly commissioned Advanced Liquid Dairy Packaging Facility.
The acquisition of selected assets of Talbot Forest Cheese was completed in August. This acquisition supported Synlait Milk's broader growth and diversification strategy.
Synlait Milk announced in September that revenue exceeded $1 billion for the first time in the company's history.
Synlait Pokeno processed its first milk in September.
Lactoferrin facility expansion at Synlait Dunsandel commissioned in October, doubling the manufacturing capacity.
Whakapuāwai programme and electrode boiler officially opened by the Prime Minister at Synlait Dunsandel in December.
Synlait Milk listed $180 million subordinated bonds on NZX's Debt Market in December.
2020
Twenty years on and the focus on growth continues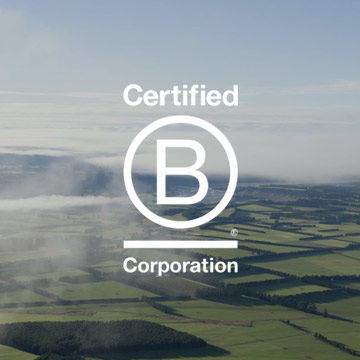 Synlait Milk became the owner of Dairyworks Limited in April.
Synlait Milk became a Certified B Corporation™ in June. In doing so, Synlait Milk joined a global community of for-profit organisations that use business as a force for good.
Synlait Milk acquired farmland adjacent to Synlait Dunsandel in August. The land will enable Synlait Milk to pursue several strategic supply chain and sustainability initiatives that support Synlait Dunsandel's long-term operation and expansion.
A new manufacturing supply agreement is signed with a large multi-national customer to manufacture, blend and package nutritional products which include plant-based products.
2021
Two new sustainability-focused brands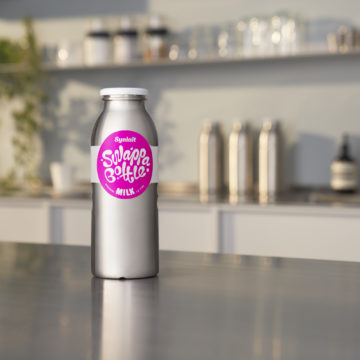 Synlait launches two sustainability-focused brands. Made With Better Milk, a premium and differentiated ingredient offering, and Synlait Swappa Bottle, a 1.5 litre reusable, stainless steel bottle of homogenised milk exclusively sourced from our highest performing farms.