The Senior Leadership Team
Our Senior Leadership Team are highly skilled and committed to our vision of becoming the world's most innovative and trusted dairy company. The team is led by our CEO, Leon Clement, and consists of an Executive
Leadership Team (ELT) and senior executives.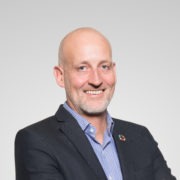 Leon Clement
Chief Executive Officer
Leon joined Synlait in August 2018. He has led major businesses internationally, specifically in Vietnam and Sri Lanka, and has deep experience in the branded dairy sector.
Most recently, Leon was Fonterra's Managing Director of Fonterra Brands New Zealand and prior to that was their Managing Director of Sri Lanka and Indian Subcontinent.
Leon has a Bachelor of Engineering from University of Auckland, and a Masters in Engineering Management from University of Canterbury.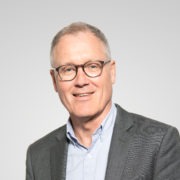 Boyd Williams
Director, People, Culture and Performance
A senior international human resources executive, Boyd brings more than 30 years of experience to Synlait's Senior Leadership Team. He oversees the organisational development, human resource, health and safety, corporate communications and staff facilities functions.
Boyd started his career with Unilever and worked in senior roles throughout Africa, Asia, Europe and Australia. He joined DHL Express based in Singapore in 2005, providing strategic human resources leadership across Asia Pacific, Eastern Europe, Middle East and Africa. Following this, he became Chief Human Resources Officer for Foster's Group in 2010. Prior to joining Synlait, he was Human Resources Director (Asia Pacific) for Bacardi Group, a global business with more than 200 brands.
Boyd holds a Bachelor of Economics degree from the University of Sydney.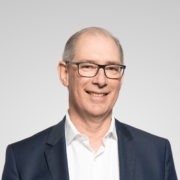 Chris France
Director, Strategy and Business Transformation
Chris brings more than 30 years business experience to Synlait and is responsible for leading strategy and business transformation. His expertise in strategic planning, leadership, and developing high performing teams puts Chris in a strong position to support Synlait's growth. Chris focuses on Synlait being clear about where we want to go, and aligned on change programmes that will deliver on this vision.
Chris joined Synlait in 2015 and previously held senior management roles at Deloitte, IAG New Zealand, AMI Insurance and KPMG. His background in management consulting includes leading significant programmes of work across a wide range of industries.
Chris holds a Bachelor of Commerce in accounting and a Bachelor of Science in computer science from the University of Canterbury in Christchurch.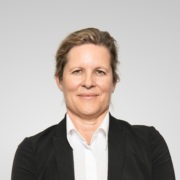 Deborah Marris
Director Legal, Risk and Governance
Deborah joined Synlait from her previous role as Managing Director, Global Compliance with Barclays Bank, India. Prior to that she held senior executive roles with other global organisations, including as General Counsel (Asia Pacific, Europe and America), Chief of Staff (New Zealand) and also Head of Tax (New Zealand) for ANZ Bank.
Deborah established her career initially with 15 years working as a senior lawyer for firms throughout New Zealand, the United Kingdom and Hong Kong.
Deborah holds a Bachelor of Commerce and Administration and a Bachelor of Laws (Hons) from Victoria University of Wellington and is a qualified barrister and solicitor in New Zealand.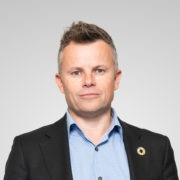 Hamish Reid
Director, Sustainability and Brand
Hamish takes the lead on developing Synlait's strategy for sustainability with a particular focus on our aspiration to further improve our environmental and social performance from farm to fridge. He will also lead our thinking as we continue evaluating potential B2C opportunities.
Hamish has deep experience in food and beverage marketing, predominantly for Danone in Paris and Saatchi & Saatchi in London. More recently, Hamish has established an award-winning not-for-profit in New Zealand and consulted to businesses around the world developing environmental and social programmes that boost economic performance.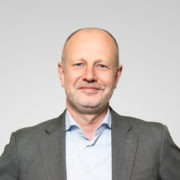 Martijn Jager
Director, Sales and Business Development
Martijn joined Synlait in September 2016 and provides leadership and direction for sales and business development. Martijn oversees strategy realisation across major new customer acquisitions, as well as product research and development, technical services, category planning and account management and sales. Business development is the central process where, by alignment between sales, category planning and research and development, significant value growth is realised for Synlait and its customers.
Martijn's 20 years of work experience in the international dairy industry includes various senior commercial roles with FrieslandCampina. His insights of value-added dairy in B2C and B2B market segments range from medical foods, infant formula and pharmaceutical excipients to traditional dairy products.
Martijn has lived and worked in the Asia Pacific since 2002 and he holds a Bachelor of Business in International Marketing and Management.
Nigel Greenwood
Chief Financial Officer
Nigel has had extensive experience in finance, having held senior executive finance roles with various New Zealand companies. As CFO, Nigel is responsible for finance, funding and legal.
Prior to joining Synlait in 2010, Nigel held CFO roles with Crane Distribution NZ Limited, Gough Group Limited and Lyttelton Port Company Limited.
Nigel is a member of the Chartered Accountants Australia and New Zealand, and the Institute of Directors. Nigel holds a Bachelor of Commerce in accounting and has completed the General Manager Program at the University of Michigan.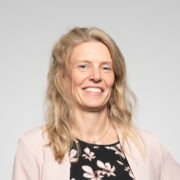 Dr Suzan Horst
Director, Quality, Regulatory and Laboratory Services
Suzan has most recently been Director Quality Affairs, Business Group EMEA (Europe, the Middle East and Africa) for FrieslandCampina. She has held other senior roles since joining them in 2005, including Director Corporate QA, crisis and issue management and Corporate Quality Assurance Manager.
Prior to joining FrieslandCampina, Suzan was Global Food Safety Competence Manager for Nutreco B V and lectured agricultural economics and food safety before that.
Suzan holds a Ph.D. in Agricultural Economics and a Bachelor of Science in Animal Husbandry from the Wageningen University and Research Centre in the Netherlands, part of which involved study at Massey University in New Zealand.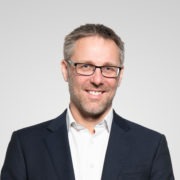 Antony Moess
General Manager, Manufacturing
Antony has more than 20 years international experience in the dairy industry, and has worked in a number of locations including New Zealand, South East Asia and the Middle East. Most recently Antony was based in Singapore as Fonterra Brand's General Manager Operations and Supply Chain.
He holds a Bachelor of Food Technology and a Postgraduate Diploma of Business and Administration from Massey University.
His role requires him to lead the manufacturing function and ensure Synlait makes the right products, at the right time. He also is responsible for making sure our staff are safe, whilst making safe products for our customers.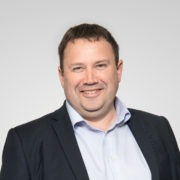 Callam Weetman
General Manager, Sales
Callam joined Synlait in April 2017 after an extensive period offshore managing international dairy markets and partners. He has more than 25 years of international B2B dairy experience across sales, business development, supply chain and product category management.
Callam brings strong commercial leadership with a focus on maximising customer development and growing Synlait's global partnerships.
He began his dairy career at the NZ Dairy Board in 1993 and progressed through a range of senior leadership roles. This allowed him to build up a depth of global experience in a range of key management areas which let him lead and perform at the highest levels of both regional and corporate businesses.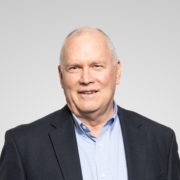 Matthew Foster
General Manager, Strategic Projects
Matthew joined Synlait in February 2012 as GM Supply Chain. In his role of GM Strategic Projects, Matthew is responsible for managing the delivery of various initiatives identified in the company's strategic plan.
He brings a wealth of supply chain management and dairy industry experience to Synlait Milk Ltd through a 20 year career with the New Zealand Dairy Board and Fonterra, where he held senior management positions in the United Kingdom, Australia, Japan, the Americas and New Zealand. Before joining Synlait Milk, Matthew was CEO at NZL Group and prior to that, General Manager Commercial for Tasman Orient Line.
Matthew is a member of the Chartered Accountants Australia and New Zealand, and holds a Bachelor of Management Studies from the University of Waikato.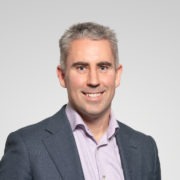 Rob Stowell
General Manager, Supply Chain
Rob joined Synlait in 2007 and is responsible for managing and developing Synlait Milk's supply chain activities from farmer to customer, plus oversight of the integrated business planning process (IBP). Having previously held senior roles within finance, information services, supply chain, business transformation and most recently leading the implementation of IBP, Rob has an intimate understanding of the Synlait business and dairy industry, and contributes over 20 years of experience across a variety of disciplines and industries to the Senior Leadership Team.
Prior to joining Synlait Milk, Rob held senior finance positions within New Zealand and United Kingdom namely Duns Limited, Transport for London, PlaneStation Group, Royal Sun Alliance and Liberty Syndicates.
Rob is a member of the Chartered Accountants Australia and New Zealand, and holds both a Bachelor of Commerce in accounting and a Graduate Diploma in finance from the University of Otago.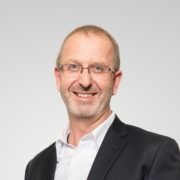 Roger Schwarzenbach
General Manager, Innovation and Technical Services
Roger joined the Senior Leadership Team in January 2017 and brings more than 20 years experience in international dairy Research and Development and product development.
He previously worked at Glanbia in Ireland as the Technical Director, Fonterra as the Global Research and Development Manager, and Nestle in Switzerland as the Product Area Manager in children's nutrition.
His role as the General Manager of Innovation and Technical Services has two parts – to manage new product and technology development projects, and to execute innovation process development.
Roger has a Bachelor of Science in microbiology and chemistry, and a Postgraduate Diploma of Dairy Science and Technology – both from Massey University.
Our Board
Our Board of Directors are committed to building a world-class nutritional business and the enhancement of shareholder value. Find out more about them and their proven track record of dairy industry and governance experience.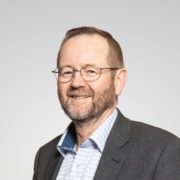 Graeme Milne ONZM
Chair (Independent)
Graeme joined the Synlait Group as a director in 2006. With extensive experience, his career in the dairy industry has seen him working in New Zealand, Australia and Europe. He is the Chairman of Synlait Milk Limited and Synlait Milk Finance Limited.
Graeme was appointed CEO of Bay Milk Products in 1992, and has held several leadership roles since then. This included CEO of the New Zealand Dairy Group, prior to the formation of Fonterra, and interim CEO of Richmond Limited and Bonlac Limited in Australia.
Graeme holds several other governance roles with a range of organisations. He is the chairman of Terracare Fertilisers Ltd, Pacific T and R Ltd, Nyriad Ltd and he chairs Advisory Boards for Pro-Form Ltd and Rimanui Farms Ltd. He is also a director of FMG, Alliance Group Ltd and Genesis Energy Ltd.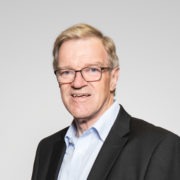 Bill Roest
Non-executive Director (Independent)
Bill was appointed to the Synlait Milk Board in May 2013.
Bill's long and varied career included 12 years as Chief Financial Officer of Fletcher Building Limited until April 2013. He has held several leadership roles in New Zealand's corporate sector, including Managing Director of Fletcher Residential and Fletcher Aluminium. Bill is also a director of Housing Foundation Limited, Metro Performance Glass and Fisher and Paykel Appliances Holdings Limited, where he chairs the Audit Committee.
Bill is a member of Chartered Accountants Australia and New Zealand and is a Fellow of the Association of Chartered Certified Accountants (UK).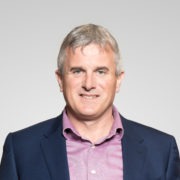 Dr John Penno
Board Appointed Director
John co-founded the Synlait Group in 2000 and has been a full-time executive for the Synlait Group since 2006. He stood down as CEO in August 2018. He remains on the Board, and as a Director John continues to contribute to the governance of Synlait.
After completing an Agricultural Science degree, John commenced his career in the dairy industry as a consulting officer for the New Zealand Dairy Board before joining Dexcel as a research scientist where he completed a PhD in animal science. As a scientist and research program leader he worked to enable New Zealand dairy farmers to increase productivity and profit.
In 2009, John received an emerging leader's award from the Sir Peter Blake Trust and the Excellence in Leadership award at the 2015 New Zealand International Business Awards.
Min Ben
Bright Dairy Appointed Director
Min was appointed a director of Synlait Milk in November 2016. Min joined Bright Dairy in 2001 and holds a master degree of Business Administration.
She was formerly the assistant to the Bright Dairy CEO and was a regional HR director. Ms Ben is currently the PR director of Bright Dairy.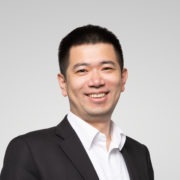 Qikai Lu
Bright Dairy Appointed Director
Bright Dairy appointed Qikai to represent them on the Synlait Board in December 2015.
Qikai joined Bright in 2011 and has advised Bright on business and governance matters regarding Synlait since. He is the Deputy Director of International Business Development for Bright and is responsible for all overseas project management and communications.
He holds a Master of Business Administration (MBA) and is a member of the Chinese Institute of Certified Public Accountants.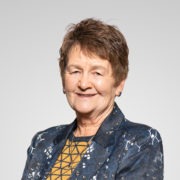 Hon. Ruth Richardson
Non-executive Director
A professional company director, Ruth specialises in agribusiness, commercialising innovation and finance. Ruth joined the Synlait Group as the first independent director in 2004.
Ruth was the Member of Parliament for Selwyn (Synlait's local electorate) from 1981 – 1984 and later New Zealand's Minister of Finance from 1990 to 1993. Following her political career, Ruth established herself as a public policy consultant and accepted a range of corporate governance roles.
Ruth is currently Chair SYFT Technologies Limited, Kiwi Innovation Network Limited (Kiwinet), The New Zealand Merino Company and the Kula Fund Advisory. She is a director of Synlait Milk Limited, Synlait Milk Finance Limited and the Bank of China (NZ).
Previous governance roles include Dairy Brands, the Reserve Bank of New Zealand and Wrightson Limited.
Ruth holds a Bachelor of Laws (with honours) from the University of Canterbury.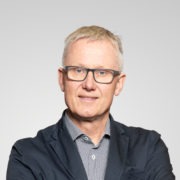 Sam Knowles
Non-executive Director (Independent)
Sam was appointed to the Synlait Board in 2013.
He has held senior executive positions in major banks in both Australia and New Zealand, and is currently a director of Synlait Milk Limited and Synlait Milk Finance Limited.
He has extensive experience in private and public sector governance, with more than 12 years on several boards of NZX listed companies. He had a key role in establishing Kiwibank, leading the company from being a start-up to a large successful business.
Sam's governance roles focus on growth businesses. He is a director of TrustPower and Opus both NZX listed companies. Sam is also Chairman of Partners Life, On-Brand Partners and Adminis as well as a director of Magritek and Rangatira.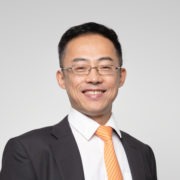 Sihang Yang
Bright Dairy Appointed Director
Yang was appointed a director of Synlait Milk in August 2010. With 20 years of industry experience, he is Bright Dairy and Food Co.'s director of strategy and research and director of several Bright Dairy subsidiaries.
Yang previously worked for Heilongjiang Dairy Group as the director of technology and subsequently as the director of quality assurance. He was later appointed the secretary-general of Heilongjiang Dairy Industry Association and a Director of China Dairy Industry Association.
Yang is currently a director of Synlait Milk Limited and Synlait Milk Finance Limited. He holds a Master's Degree in food science and engineering.