The Executive Leadership Team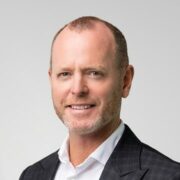 Grant Watson
Chief Executive Officer
Grant joined Synlait as CEO in January 2022. He was previously CEO of dairy company, Miraka. Prior to Miraka, Grant spent 10 years at Fonterra where he held several senior roles including Director of Global Foodservice, Managing Director of Tip Top, and Director of Route and Foodservice Fonterra Brands New Zealand. Prior to Fonterra, Grant built his executive career at McDonalds New Zealand to become Chief Operating Officer. He has also held several governance and directorship roles for private and publicly listed companies.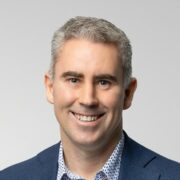 Robert Stowell
Chief Financial Officer
Robert joined Synlait in 2007. He held several senior roles in the finance, business transformation and supply chain teams before being appointed General Manager, Supply Chain in 2017. He took on the role of CFO in May 2021. Prior to joining Synlait, Robert held senior finance positions in New Zealand and the UK at Duns Limited, Transport for London, PlaneStation Group, Royal Sun Alliance, and Liberty Syndicates. Robert was the recipient of a Prime Ministers scholarship in 2017 to study the Advanced Management Program at INSEAD in France and is a member of the Chartered Accountants Australia and New Zealand, Robert also holds a Bachelor of Commerce in accounting and a Graduate Diploma in finance from the University of Otago.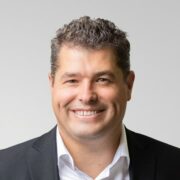 Paul Mallard
Chief Operating Officer
Paul has a deep breadth of experience across multiple industries and roles. He has a track record for developing and growing partnerships in multiple fields including business transformation, performance delivery, FMCG and Business to Business sales and innovation, strategy development and implementation, partnership development, and major event management. Paul was previously General Manager Sales & Marketing Disruption Platforms at Fonterra. Paul spent 12 years with Fonterra in a variety of roles before joining Synlait in January 2023.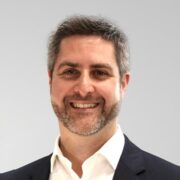 Naiche Nogueira
Director of Advanced Nutrition
Naiche is a seasoned business executive, with almost 20 years of international dairy industry experience. He has held various roles within the New Zealand and Australian dairy industries and brings a wealth of experience in developing and managing strategic business to business partnerships across Latin American, European, African, the Middle East and Asian markets.
Naiche was previously General Manager of Global Quick Service Restaurants, managing Fonterra's partnerships with the world's most recognised multinational restaurant brands, including McDonald's, Pizza Hut, Burger King, Domino's, and others, before joining Synlait in January 2023.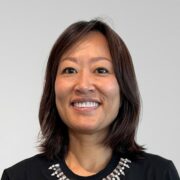 Abby Ye
President China and Director of Foodservice
Abby joined Synlait in March 2023.
Abby was Director of Marketing, APAC Retail & Food Service at SAVENCIA Group, based in Singapore. Abby has extensive experience working for food and beverage manufacturing companies holding senior marketing and product roles at New Brands and McCain Foods in China.
Abby is based in Shanghai, where she is originally from.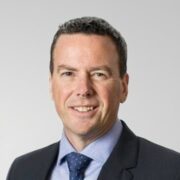 Adam Maxwell
Director of Ingredients
Adam initially joined Synlait's Dairyworks business in 2018 as GM, Marketing and Sales. In 2021, Adam joined Synlait as Head of Ingredients and was promoted to the executive team as Director of Ingredients in August 2022. Adam has had an extensive career in the FMCG sector in New Zealand and internationally, as well as working in the business-to-Business commodity export and technology industries. Before joining Dairyworks and Synlait, Adam's career highlights included General Manager, Canon Consumer Imaging (NZ), and General Manager Marketing and Innovation at Independent Liquor and Boundary Road Brewery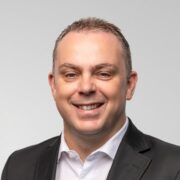 Tim Carter
Dairyworks CEO and Director of Consumer
Tim Carter is the CEO of Dairyworks, which he joined in 2018. Synlait purchased Dairyworks in 2018 as part of its strategy to build a consumer dairy business. Tim now holds the joint role of Synlait Director of Consumer / Dairyworks CEO. He has over 20 years of experience in the FMCG and dairy sectors. Before Dairyworks, Tim spent most of his time at Fonterra, where he held senior roles, including Director, Sales Fonterra Brands NZ, Director, Sales Fonterra Australia, General Manager, Foodservice and Route Fonterra Brands, and General Manager, Sales Tip Top Ice Cream.
Charles Fergusson
Director of On-Farm Excellence & Business Sustainability
Charles started with Synlait in February 2023. He was previously Regional Head of Farm Source: Canterbury Tasman Marlborough at Fonterra. Before that, Charles worked for KPMG, Goldman Sachs, Deloitte, and BP in various finance-based roles across New Zealand, Australia, and the United Kingdom before joining Fonterra in 2010. During Charles' time at Fonterra, he initially worked in finance as Group Financial Planning Manager and GM Commercial, Global Brands & Nutrition before joining the Farm Source team in 2016.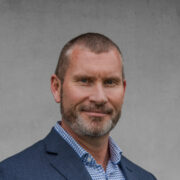 Glenn Laing
Director of Manufacturing
Glenn Laing joined Synlait in April 2021 as our Head of IWS, Assets and Engineering. He has been leading our Manufacturing teams since September 2021 and was appointed Acting Director of Manufacturing in March 2023 and appointed Director of Manufacturing in August 2023.
Glenn has a long history of leadership roles across Dairy and Manufacturing workplaces in New Zealand.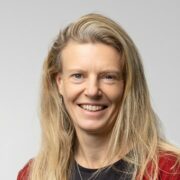 Dr Suzan Horst
Director of Quality, Regulatory and Laboratory Services
Suzan joined Synlait in 2018. Prior to Synlait, she was Director Quality Affairs, Business Group Europe, the Middle East and Africa for FrieslandCampina. She held other senior roles after joining them in 2005, including Director Corporate QA, crisis and issue management and Corporate Quality Assurance Manager. Suzan has also worked for Nutreco B V and was a lecturer in agricultural economics and food safety earlier in her career. Suzan holds a Ph.D. in Agricultural Economics and a Bachelor of Science in Animal Husbandry from the Wageningen University and Research Centre in the Netherlands.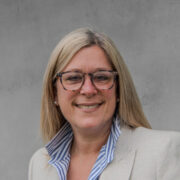 Cathy Gamlen
Director of People and Culture
Cathy joined Synlait on 1 August 2023. Cathy brings more than 30 years of experience leading teams across multiple sites. She has worked in large co-operative, medium corporate and small private equity organisations at local and global levels in the hospitality, retail, and dairy sectors.
Our Board
Our Board of Directors are committed to building a world-class nutritional business and the enhancement of shareholder value. Find out more about them and their proven track record of dairy industry and governance experience.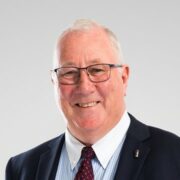 Paul McGilvary
Independent Chair
Paul joined the Synlait Board in January 2022.  He has extensive dairy sector experience and is currently Deputy Chair of AsureQuality, Chair of BVAQ Australia, and a Non-Executive Director of Waikato Milking Systems.
Paul previously held several executive roles including, CEO of Tatua Co-operative Dairy Company Limited, CEO of HortResearch, and Managing Director, Fonterra (Europe).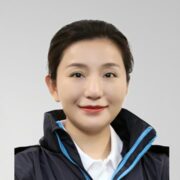 Zhu Yi (Julia)
Julia has expertise in investment consulting, financial advisory, and strategic planning. Julia began her career at KPMG Advisory (China) Limited before joining OCBC (China) Limited as Assistant Vice President of Global Investment Banking Division. Julia has held various leadership roles at Bright Food Group, including Investment Director and General Manager of numerous subsidiaries and functional divisions.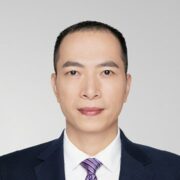 Liu Ruibing (Ryan)
Ryan has expertise in economics, finance, investment, mergers and acquisitions, and corporate management. He is currently the CFO of Bright Dairy and previously served as the Financial Director, Director of the Auxiliary Industry Adjustment Office, Deputy Financial Director, and Manager of the Finance Department of Shanghai Vegetable (Group) Co., Ltd., as well as the Financial Director of Shanghai Xijiao International Agricultural Products Trading Co., Ltd.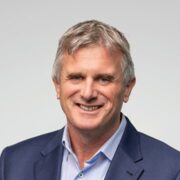 Dr John Penno
John co-founded the Synlait Group in 2000 and was a full-time executive for the Synlait Group from 2006 to 2018. As CEO of Synlait, John was responsible for setting the strategic direction of the company and supporting management to perform against the strategy. In November 2018 John was appointed as a Board Appointed Director of Synlait. As Managing Director, he contributed to the governance of Synlait. In May 2021 he was appointed Acting CEO and held that position until January 2022 when stepped into the role of Chair. Dr Penno stepped down as Chair in December 2022.
John chairs the Pure Food Co. Limited and is a Director of Okuora Holdings Limited, Thorndale Dairies Limited and Leaft Foods Limited. He is also Chair of the Fresh Water Leaders Group reporting to Ministers Parker and O'Connor.
In 2009, John received an emerging leader's award from the Sir Peter Blake Trust and the Excellence in Leadership award at the 2015 New Zealand International Business Awards.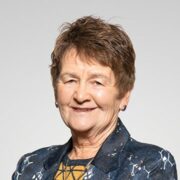 Hon. Ruth Richardson
A professional company director, Ruth specialises in agribusiness, commercialising innovation and finance. Ruth joined the Synlait Group as the first independent Director in 2004.
Ruth was the Member of Parliament for Selwyn (Synlait's local electorate) from 1981 – 1984 and later New Zealand's Minister of Finance from 1990 to 1993.
Following her political career, Ruth established herself as a public policy consultant and accepted a range of corporate governance roles. Ruth is currently Chair of The New Zealand Merino Company and the Kula Fund Advisory Committee.
She is a Director of Synlait Milk Limited, Synlait Milk Finance Limited and the Bank of China (NZ).
Previous governance roles include Dairy Brands, the Reserve Bank of New Zealand, SYFT Technologies Limited, Kiwinet and Wrightson Limited.
Ruth holds a Bachelor of Laws (with honours) from the University of Canterbury.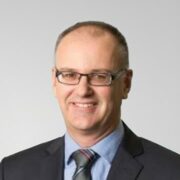 Paul Washer
Paul joined the board as a director in December 2022.
Paul is a senior executive with extensive experience
in planning and operations, finance, and information
technology. He is Chief Financial Officer for ASXlisted
Pact Group. Before this, Paul spent 17 years
with Fonterra. He was the Acting CFO of Fonterra
Co-Operative Group Limited for seven months before
moving to Shanghai as Chief Financial Officer of
Fonterra's Greater China business, responsible for
Mainland China, Hong Kong and Taiwan across the
Consumer, Foodservice, Ingredients and China farming
businesses.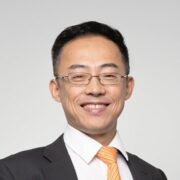 Sihang Yang (Edward)
Sihang was appointed a Director of Synlait Milk in August 2010.
With over 20 years of industry experience, he is Bright Dairy and Food Co.'s director of strategy and research and a director of several Bright Dairy subsidiaries.
Sihang previously worked for Heilongjiang Dairy Group as the Director of technology and subsequently as the director of quality assurance. He was later appointed the secretary-general of Heilongjiang Dairy Industry Association and a Director of China Dairy Industry Association.
Sihang is currently a Director of Synlait Milk Limited and Synlait Milk Finance Limited.
Sihang holds a Masters Degree in food science and engineering.