29 March 2017
SYNLAIT DELIVERS POSITIVE FIRST HALF PERFORMANCE FOR FY17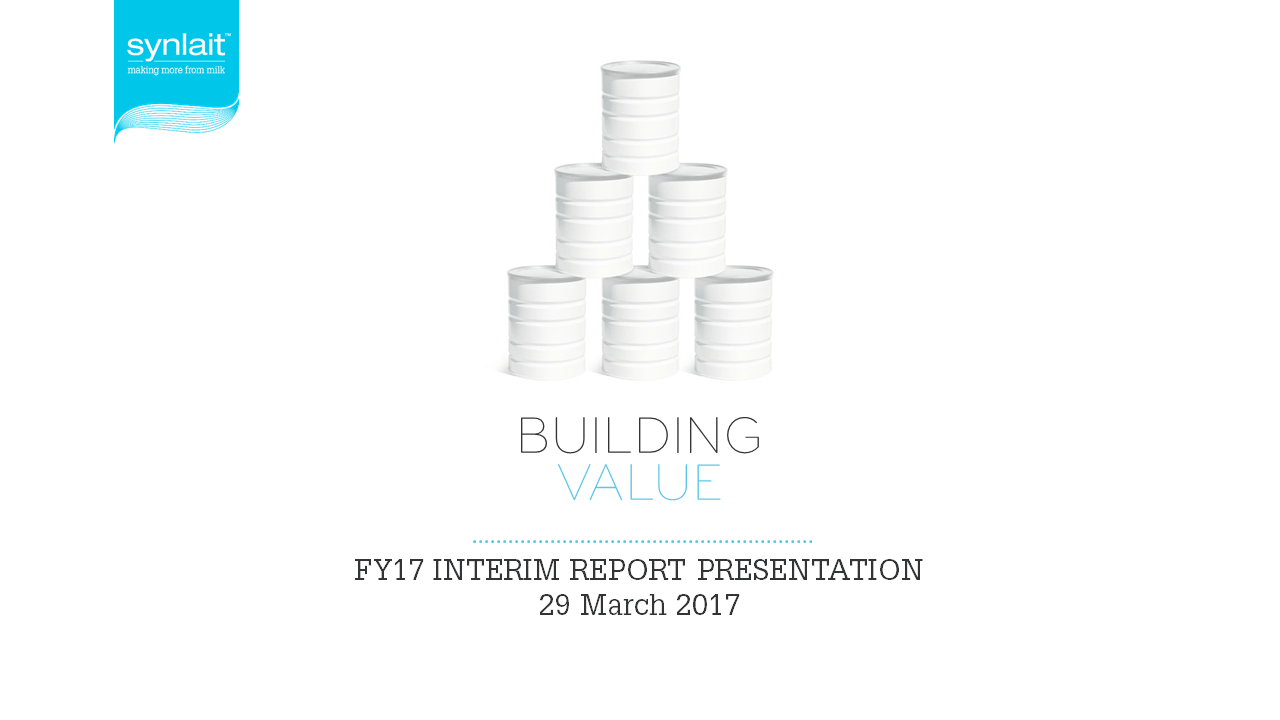 Synlait Milk (NZX: SML; ASX: SM1) has reported a half year net profit after tax (NPAT) of $10.6 million for the six months ending 31 January 2017.
Synlait's Chairman, Graeme Milne, said the company has made good progress towards its strategy in the first half (H1 FY17) of the financial year ending 31 July 2017.
"Strong sales growth has driven an improvement in our earnings for H1 FY17. Our gross margin is $43.7 million, $2.0 million higher than in H1 FY16, mainly due to higher volumes of canned infant formula," said Mr Milne.
Mr Milne points out increased investment in people and business development has largely offset the increase in earnings.
"As we have prepared for our next phase of growth, we have built our team and balance sheet strength."
Synlait has appointed four new members to its Senior Leadership Team in H1 FY17.
Synlait has also decreased net debt from $292 million to $147 million, driven by operational cash flow and the $97.6 million of new equity raised from its rights issue in October 2016.
John Penno, Managing Director and CEO, says Synlait remains confident with its infant formula business and the evolving regulatory environment in China.
"We have seen our infant formula business return to strong growth since 31 January and expect this to continue into FY18. We believe this will generate a modest profit improvement on our FY16 result."
Investment in a second wet mix facility is underway to double the infant formula base powder capacity of Synlait's Dunsandel site to 80,000 metric tonnes (MT) by November 2017.
"At the same time we're investing in our established infant formula business, we're also looking for new areas of high margin business to develop."
"Building our team and balance sheet has put us in a robust position to execute these new opportunities as they're identified," said Mr Penno.
Global dairy commodity prices remain volatile and Mr Penno pointed out Synlait is closely monitoring the global dairy market.
ENDS
Synlait's FY17 Interim Report and accompanying presentation can be found at www.synlait.com/investors/.
For more information about Synlait, visit www.synlait.com or contact:
Dan Walraven
Communications Manager, Synlait Milk
P:  +64 27 836 7532
E: daniel.walraven@synlait.com