23 September 2019
TEAM AT SYNLAIT PROCESS FIRST MILK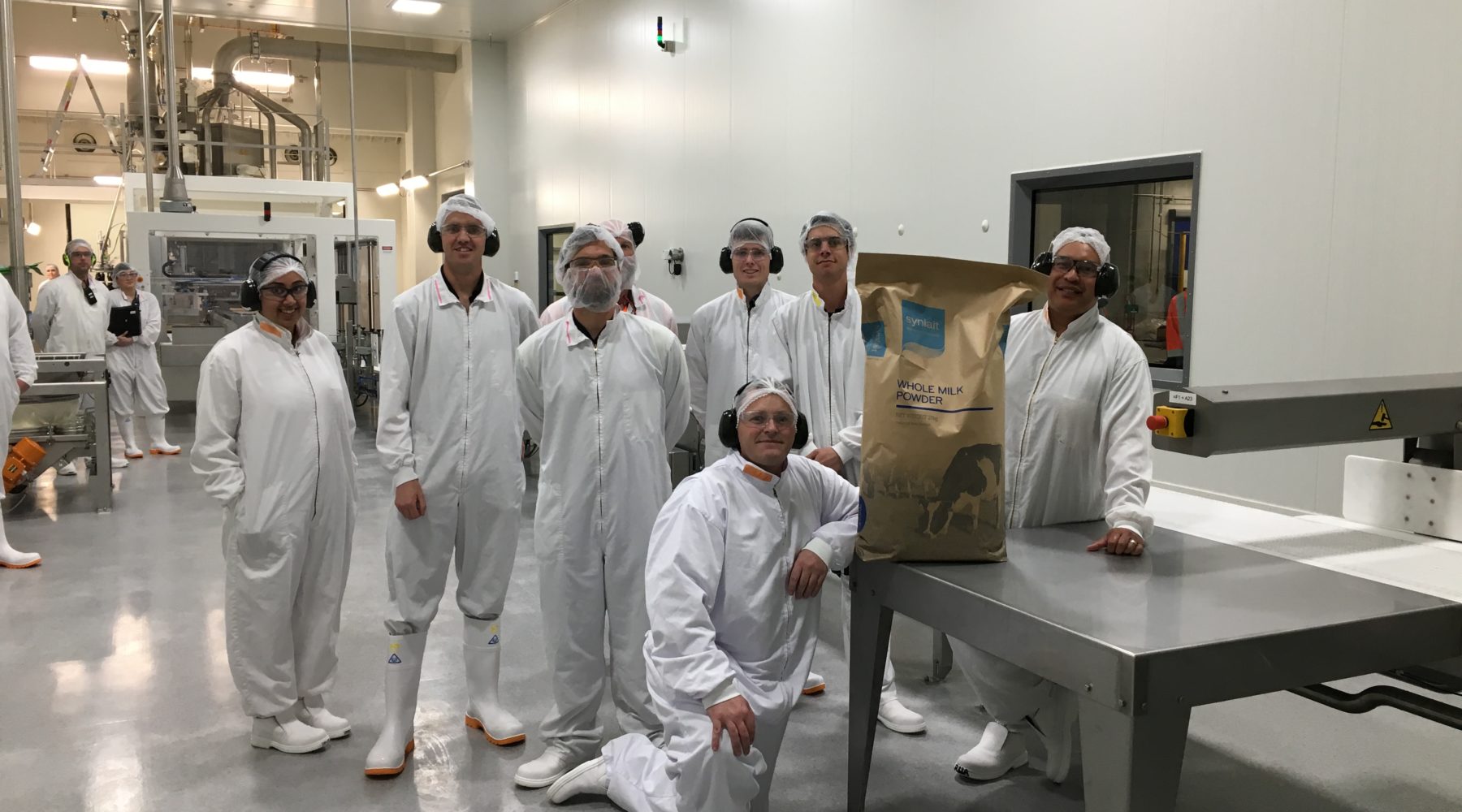 Synlait staff are excited to have processed the first milk received at our newest state of the art nutritional powder manufacturing facility in Pokeno, Waikato.
When asked how he and his team felt, John Beeby, Commercial Manager Pokeno, said they were elated when Rua King, Packaging and Robotics Operator, filled and sealed the first bag.
"What an emotional moment. We're all very proud!"
"As a team we've planned and worked towards this result for months. We've been fortunate to have the Dunsandel facility to train on, so the technology and equipment was already familiar to us. It's exciting to finally be using this fantastic, truly world class facility."
Synlait CEO Leon Clement commented: "Pokeno is a highly sophisticated facility being run by an engaged and highly capable team, backed by some of the Waikato's best dairy farmers. This first milk run is a significant milestone for our team who are putting Synlait's newest nutritional spray dryer through its paces."
"Our team bring skills from a variety of backgrounds and industries, including engineering, food technology, dairy and infant formula. Forty five percent of our manufacturing team live within 15 kilometres of the Synlait facility."
Synlait is currently recruiting an additional 22 roles as Synlait Pokeno increases its capability to manufacture infant formula over the coming months.
"Our expansion into the Waikato is in direct response to increased customer demand and diversifies risk away from our single site at Dunsandel, Canterbury. We look forward to working with our staff, milk suppliers, the local community and industry in the region."
The facility will initially produce infant-grade ingredients while regulatory registration is obtained for infant formula base powder production.
Synlait Pokeno's nutritional spray dryer has the capacity to produce 45,000 metric tonnes (MT) of product. The facility, like Synlait Dunsandel, will be capable of producing a full suite of nutritional, formulated powders (including infant-grade skim milk, whole milk and infant formula base powders).
For more information about Synlait visit www.synlait.com or contact:
Sarah-Jane Bashford
Senior Communications Advisor, Synlait Milk
P: +64 3 373 3320
E: sarah-jane.bashford@synlait.com