26 March 2019
SYNLAIT HAS SWITCHED ON NEW ZEALAND'S FIRST LARGE-SCALE ELECTRODE BOILER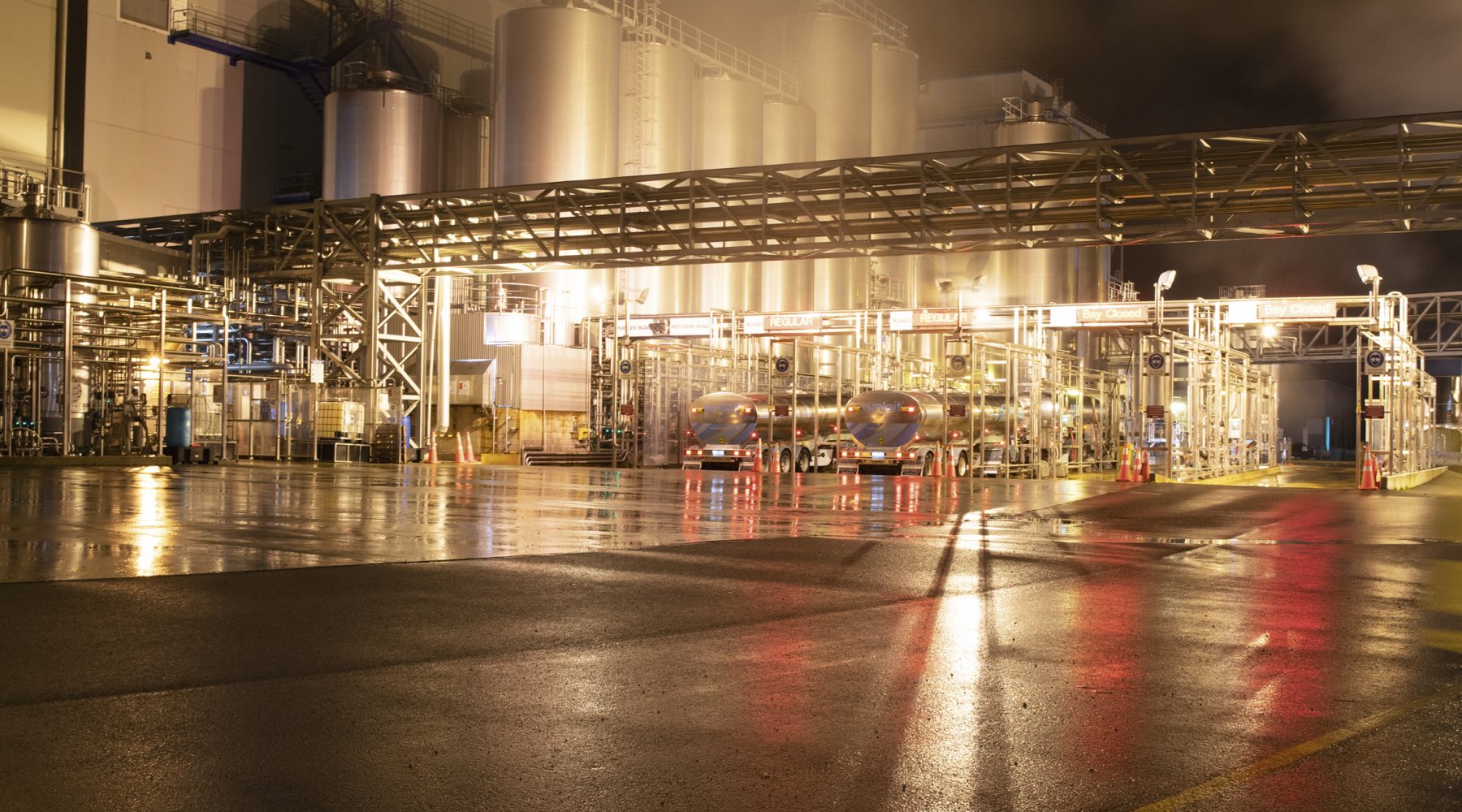 Synlait announced today New Zealand's first large-scale electrode boiler, located at its Dunsandel site in Canterbury, is fully commissioned and has been operational for the last two months.
"This is an exciting moment for Synlait. It's a significant milestone in terms of reducing our energy footprint as part of our sustainability commitments," says Synlait's CEO, Leon Clement.
"In June last year, we made a commitment not to install another coal fired boiler at any of our sites. We also announced a goal to reduce off-farm greenhouse gas emissions by 50% by 2028," he says.
The electrode boiler, which stands seven metres tall with a diameter of 2.7 metres, provides renewable process heat to Synlait's advanced dairy liquids facility. It uses electrodes that are submerged into water. Electricity flows through the electrodes to make contact with the water, vaporising it into steam to create renewable process heat.
The steam from the electrode boiler will be used to pasteurise and sterilise milk, clean production lines, and help form product packaging, among other uses.
The electrode boiler capacity will initially be 6 megawatts (MW). Synlait has the ability to increase this capacity to 12 megawatts. Recent upgrades to the local Dunsandel electricity network have anticipated this possibility.
"It's been a combined team effort to bring this electrode boiler to life. We're grateful to Energy Plant Solutions the industrial heat and boiler experts who designed, constructed and installed the electrode boiler system, Babbage Consultants who provided the project management expertise, the Energy Efficiency and Conservation Authority (EECA) who supported this project financially through the Technology Demonstration programme, and Orion, who delivered infrastructure upgrades to the Dunsandel electricity network to provide the necessary power for the electrode boiler," says Director Operations, Neil Betteridge.
"Traditional dairy processors have relied on coal as a cost-effective method to create large volumes of process heat required to dry liquid milk into powder," he says.
"We reviewed several options to fuel process heat, including diesel, gas, biomass," says Director Sustainability and Brand, Hamish Reid.
"The electrode boiler stood out as the best option, even though the operating costs are around double over a ten-year period."
The electrode boiler is 99% efficient, which is up to 30% more efficient than coal burners.
"The carbon equivalent (CO2-e) saving of this electrode boiler – compared to a coal alternative – is 13,714 tonnes CO2-e/year."
"We estimate that over a ten-year period, the electrode boiler's emissions savings (at its current capacity of 6MW) are roughly the same as emissions from 9,600 households. On an annual basis, that's approximately the same as removing 5,300 cars from the road," he says.
ENDS
For more information contact:
Sarah-Jane Bashford
Senior Communications Advisor, Synlait Milk
P: +64 3 373 3320
E: sarah-jane.bashford@synlait.com