24 January 2023
Sustainability Report released: reduction in GHG emissions remains on track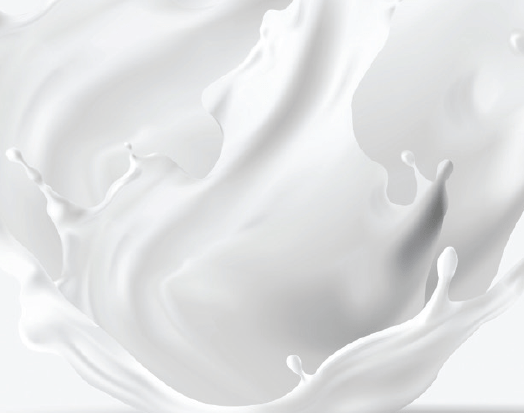 Synlait Milk Limited (Synlait) has published its 2022 Sustainability Report, which demonstrates a
continued improvement in the milk nutrition company's greenhouse gas (GHG) emissions, with
significant progress made on-farm through the efforts of its farmer suppliers.
Synlait's farmer suppliers experienced a particularly challenging 2021/2022 season, leading to
reduced milk volumes supplied. Due to reduced milk production, Synlait's on-farm emissions intensity,
per kg of milk solids, increased 1% over the past year. This equates to a 9% reduction compared to
Synlait's FY18 base year when targets were first set.
However, Synlait's absolute on-farm emissions decreased by 3.2% compared to FY21. This reduction
was despite growth in our supply base. Alongside GHG reduction, our farmers have reduced nitrogen
loss per kg of milk solids by a staggering 29% against an FY18 base year, and by 9.4% since FY21.
Total off-farm (scope 1 and 2) emissions have remained steady since last year, with a 1% reduction.
Emissions intensity per kg of product has reduced by 21% compared to FY18. Significant reductions in
off-farm emissions are expected in FY23, with the completion of two key decarbonisation projects.
Synlait CEO Grant Watson commented: "We are extremely proud of Synlait's continued world-class
commitment to sustainability, a journey that began in 2017. It is imperative we continue to prioritise
our environmental and social impact.""Disruption has tested our resilience in recent years, but we remain committed to building a future
where food production positively impacts people and the planet. We are also committed to continuing
to lead the way in sustainability and engaging our farmers, customers, staff, and wider community with
us on this journey."
"We continue to make notable progress against our environmental targets, and the effort by our
farmer suppliers towards reducing their impact on the environment stands out in our FY22 results."
This is Synlait's fourth Sustainability Report which reviews the company's social and environmental
performance and achievements for the year ended 31 July 2022. The report can be viewed here.
Synlait's Greenhouse Gas Inventory Report was also released today and can be viewed here
For more information contact:
Hannah Lynch
Head of Corporate Affairs & Brand
P: +64 21 252 8990
E: hannah.lynch@synlait.com